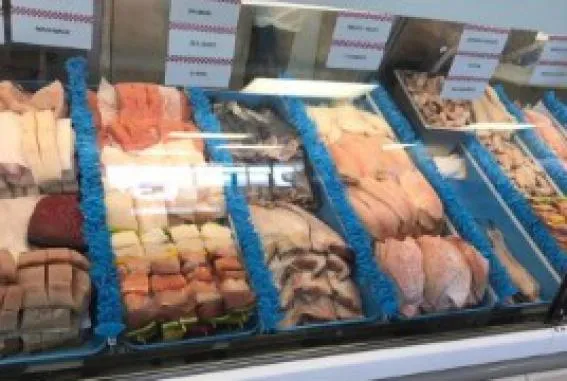 Fresh Seafood
Salmon, Halibut, Shrimp, Sea Scallops, Frog Legs...
Fresh Seafood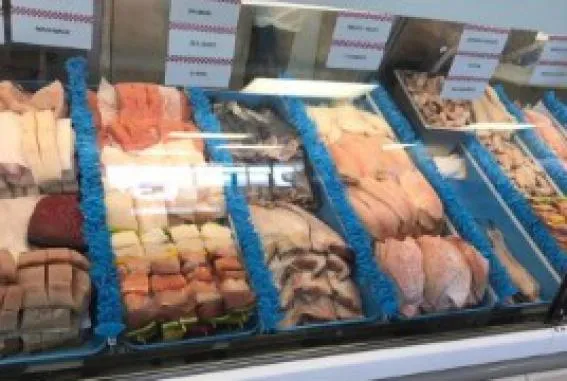 Wide Variety
Sea Bass, Crab Legs, Mahi Mahi, Swordfish, and more....
Fresh Seafood
Welcome to White River Fish Market
Since 1932, White River Fish Market & Seafood Restaurant has been selling and serving fish as good as anything you will find along the seashore with a line out the door!

Unlike the coastal cities who sell the fish harvested, White River's market sells a wide variety of seafood. Being centrally located in the United States allows White River to fly in seafood direct from the suppliers from all coastal areas of North and South America.

Our customers are a cross section of Tulsans. You see businessmen in dark suits, workers from nearby plants, families and carry-out customers.
A 12 foot display case in the front of the restaurant allows visitors to see the quality of the seafood before it is prepared
Visitors are encouraged to select the exact pieces of seafood to be prepared for their order
Our restaurant and fish market is a microcosm of the city that we have called home for more than 85 years
Lobster served on Tuesday and Wednesday